PRIVATE HOUSE - G. PINCHI 1977 HOUSE ORGAN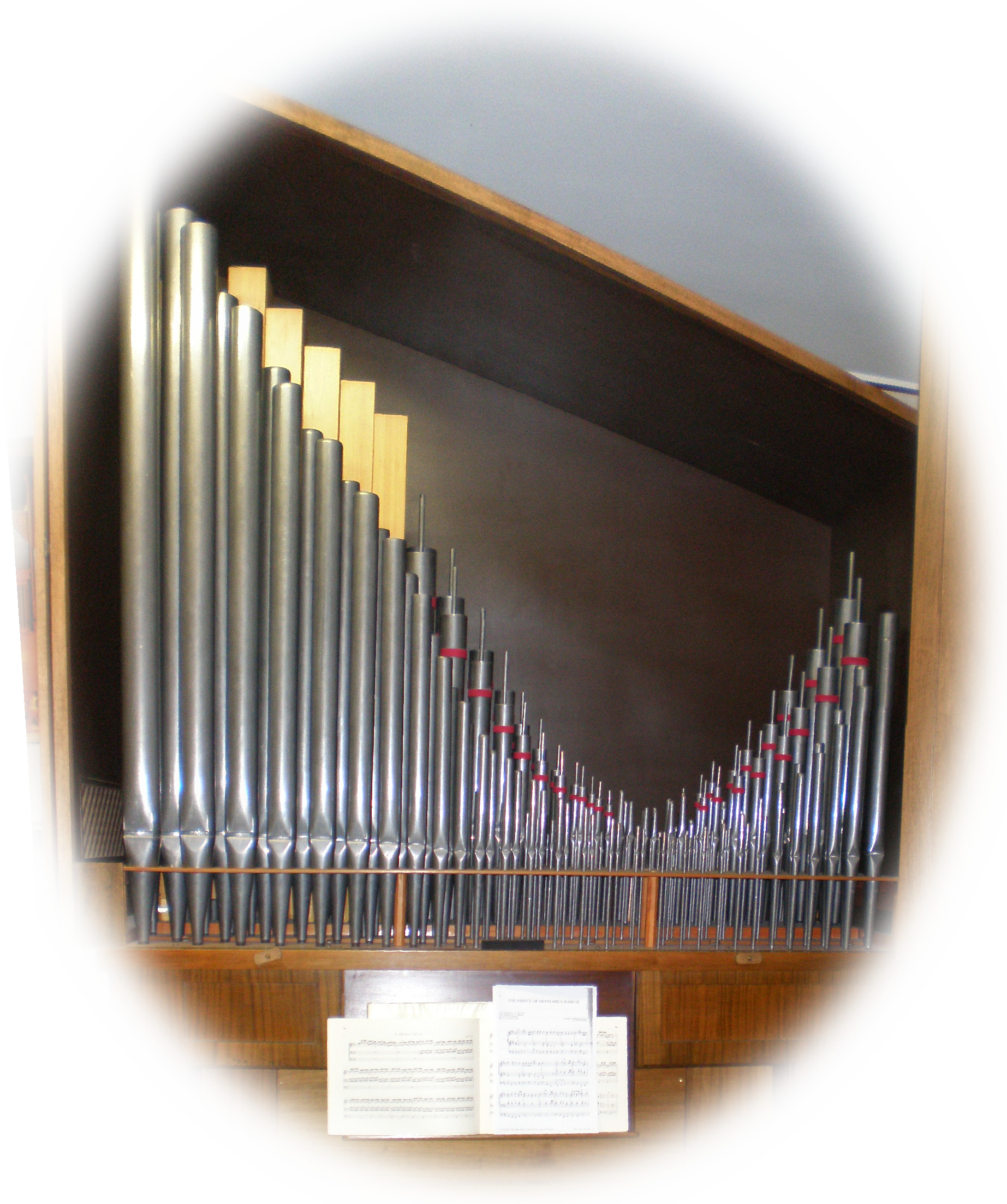 The small organ built by Guido Pinchi in 1977 falls into the category of house organs: the freshness of the intonation is combined with the possibility of having two 58-note keyboards and a 30-pedal pedal equipped with the 16 ft Bourdon, offering the opportunity to tackle almost all the classical repertoire.
The two keyboards have a contrasting and balanced character: both are based on the 8ft Chimney Flute, which in the original organ is made common by means of a double stops slide.
The tracker action is of the suspended type for manuals, referral for the pedal board; the master windchest, unique for the two keyboards, is a windchest slider. The accessory windscreen of the Subbasso is of the direct type. The fact that the organ is placed in a small room implies a very reduced reverberation: the response is very prompt, very suitable for study and very natural even for reproduction for Hauptwerk.
Stop list / Specification
Organ built in 1977 by Guido Pinchi of Foligno (Perugia), privately owned.
Two manuals of 58 keys (C1-A5); pedal compass of 30 keys (C1-F3).
The box has front doors that can be closed to tone down the sound, very intense in small rooms.
Stop list:
| | | |
| --- | --- | --- |
| I manual | II manual | Pedal |
| CHIMNEY FLUTE 8 FT | CHIMNEY FLUTE 8 FT | SUBBASS 16 FT |
| PRINCIPAL 4 FT | OPEN FLUTE 4 FT | COUPLER I/P |
| FIFTEENTH 2 FT | QUINT 1 1/3 FT | COUPLER II/P |
| COUPLER II/I | TREMULANT (whole organ) | |
hauptwerk sample set
The sampling of the Pinchi organ was performed in a single session in the autumn of 2012. Being a small instrument placed in a very small room, the microphone station - with NOS stereophonic scheme - is inevitably frontal and it was not necessary to acquire multiple releases given the very short reverberation time.
The recording was made at 96 kHz and 24 bits, reduced to 48 kHz after processing.
In addition to the noise of the manticeria, all the mechanical noises of the keyboard, pedal and recording commands were sampled; additional samples for Tremolo have been implemented.
Memory requirements
24 bit: 1.233 Mb
Graphic interface
The graphical interface consists of a single screen which contains the photographic display of the console (rendered schematically for greater clarity) and a panel with easy-to-read stop commands.
media
Warning: Youtube compression inevitably brutalizes the audio quality, which is much lower than the real one of the set. Consider the videos only as explanatory of the functionality of the set.
Download
The sample set for Hauptwerk can be downloaded for free via a link with an access key. To get it, send a email-request via the button below.
Warning: do not change the subject of the message! It depends on the correct sending of the automatic response containing the link to the sample-set.